KING TUTS SUMMER NIGHTS FESTIVAL HEADLINE
We had an absolute blast headlining King Tuts Summer Nights festival on Sunday 25th August! Crowd were great and we were so honoured to play in such a prestigious venue- can't wait to go back! Thanks to our photographer Kris Kesiak for the great in action shots.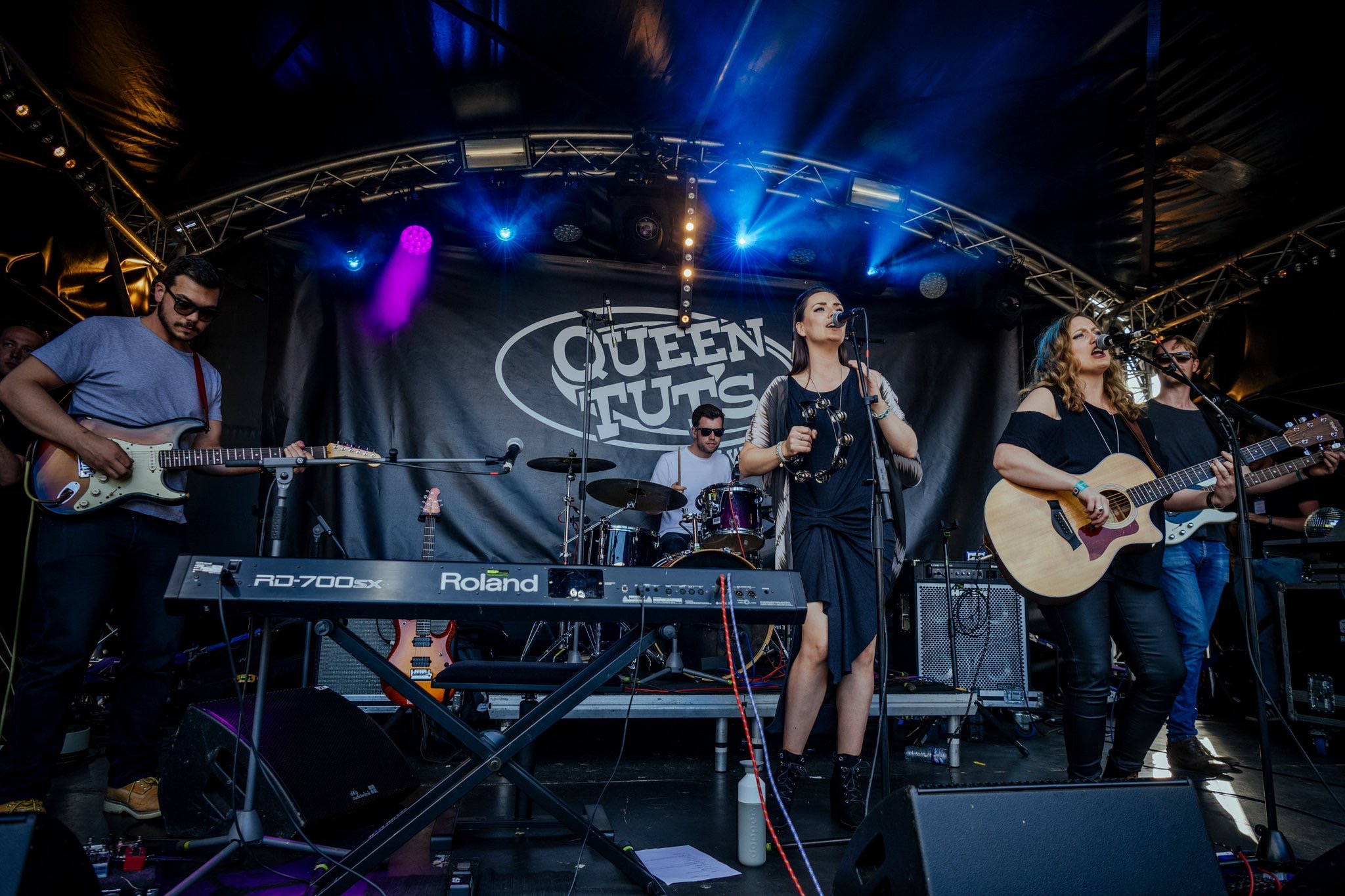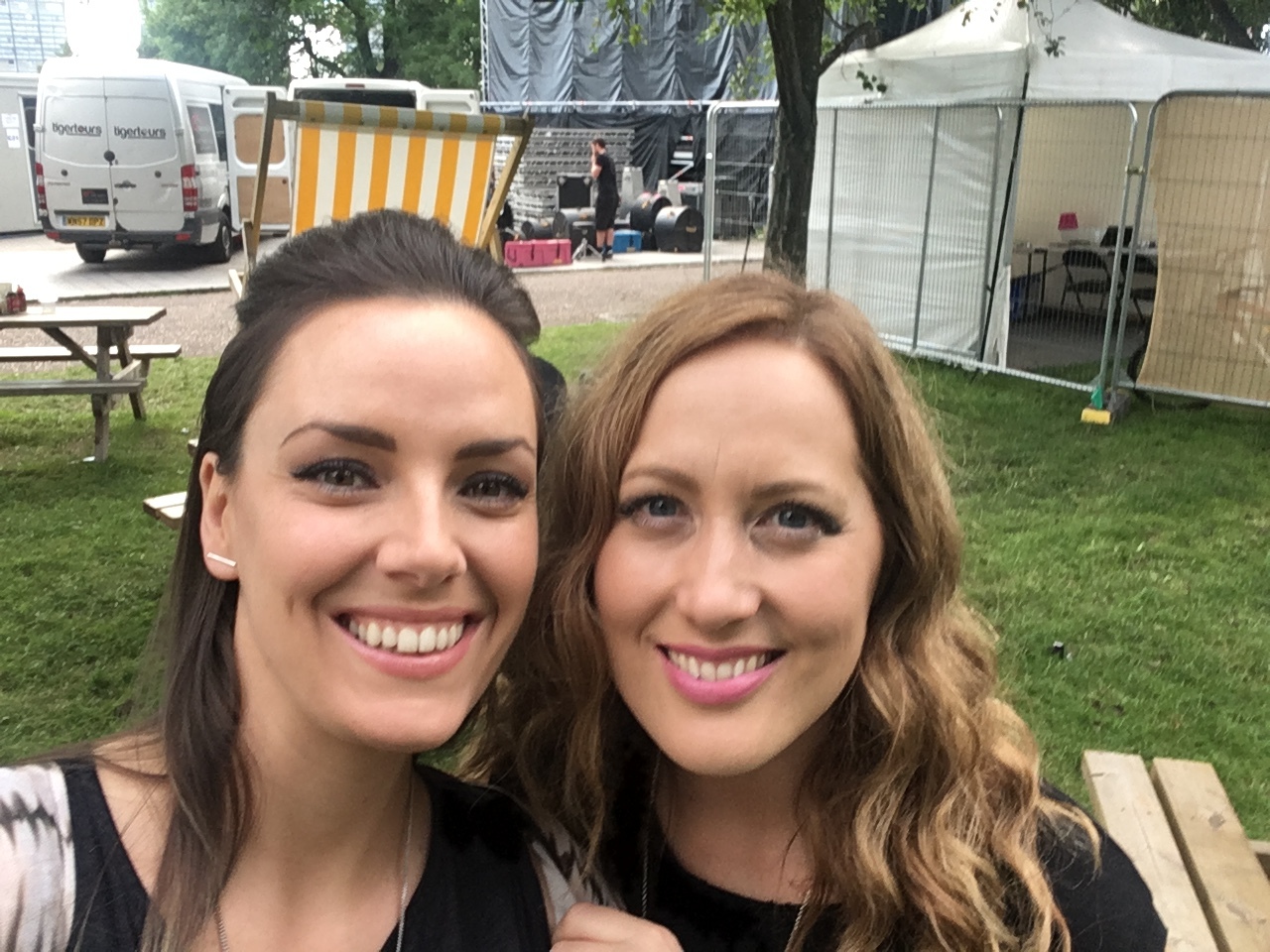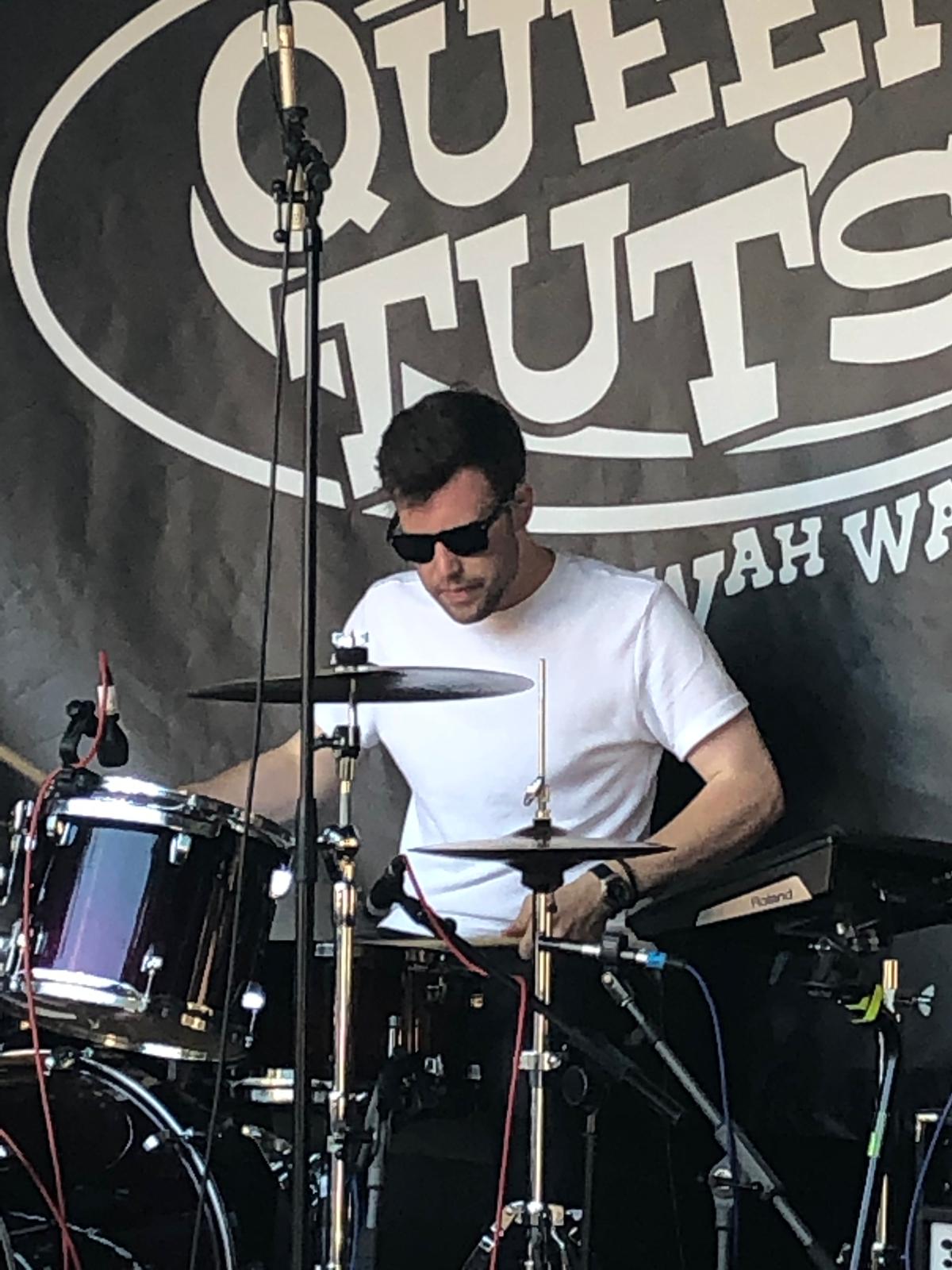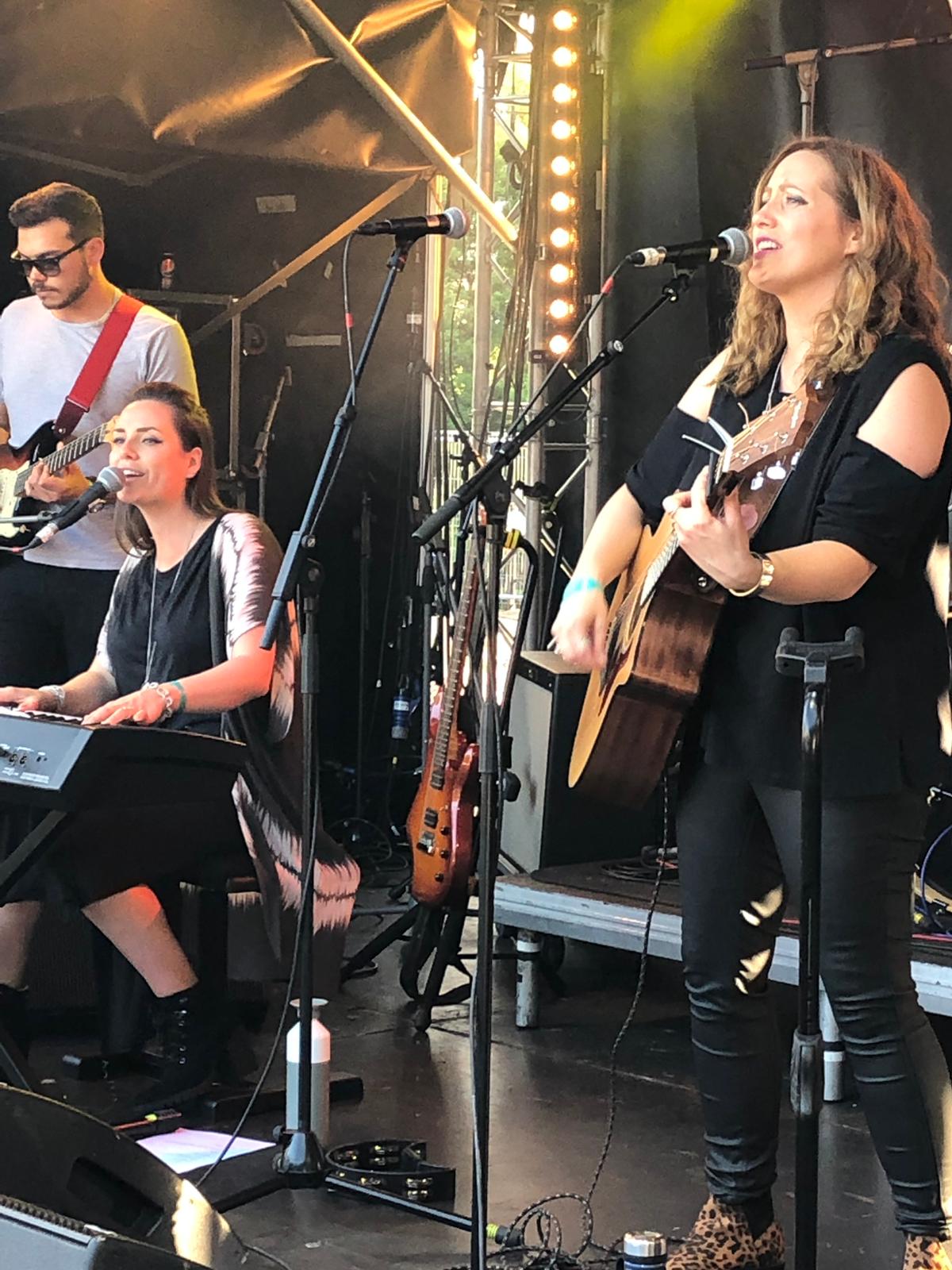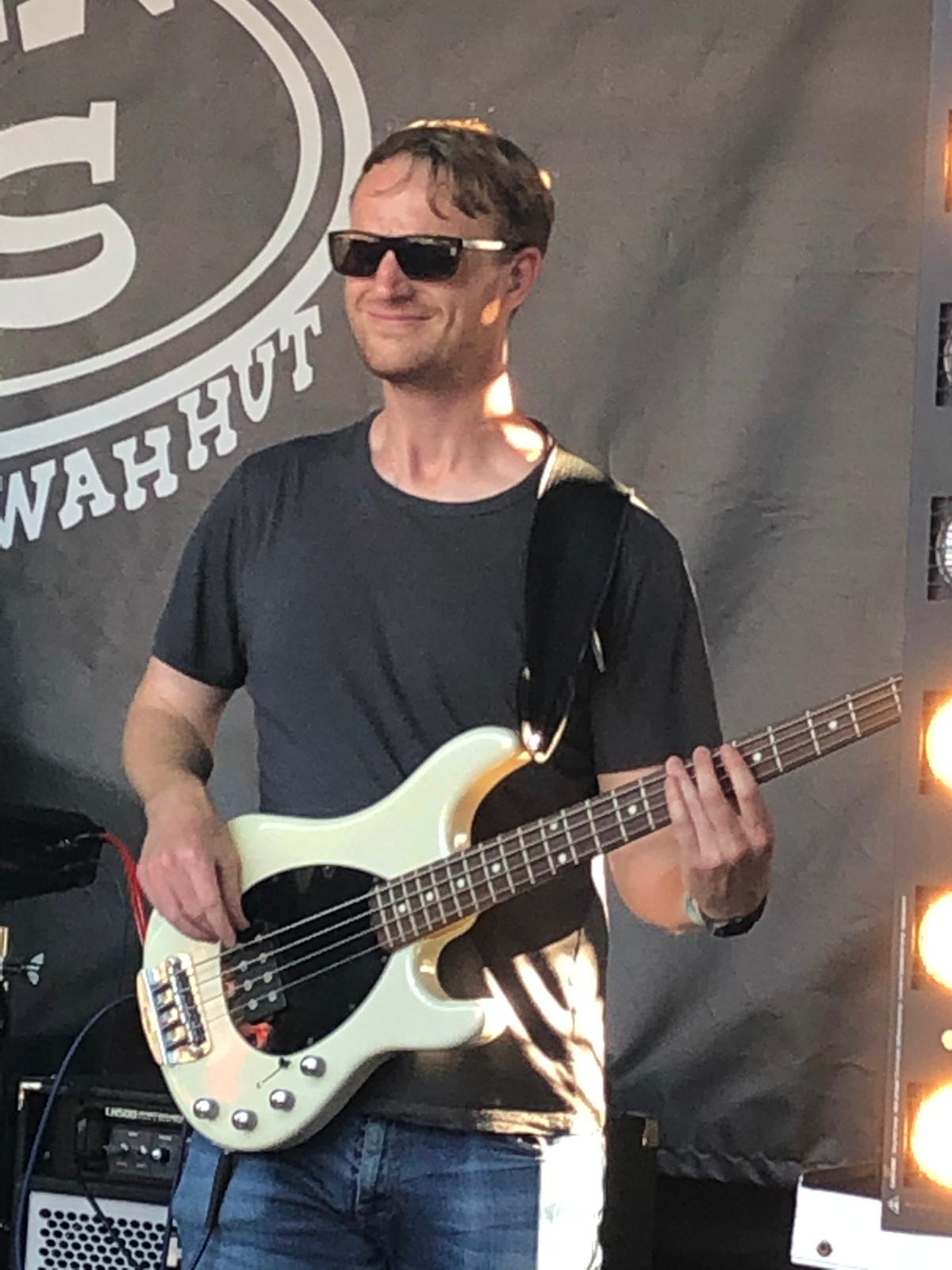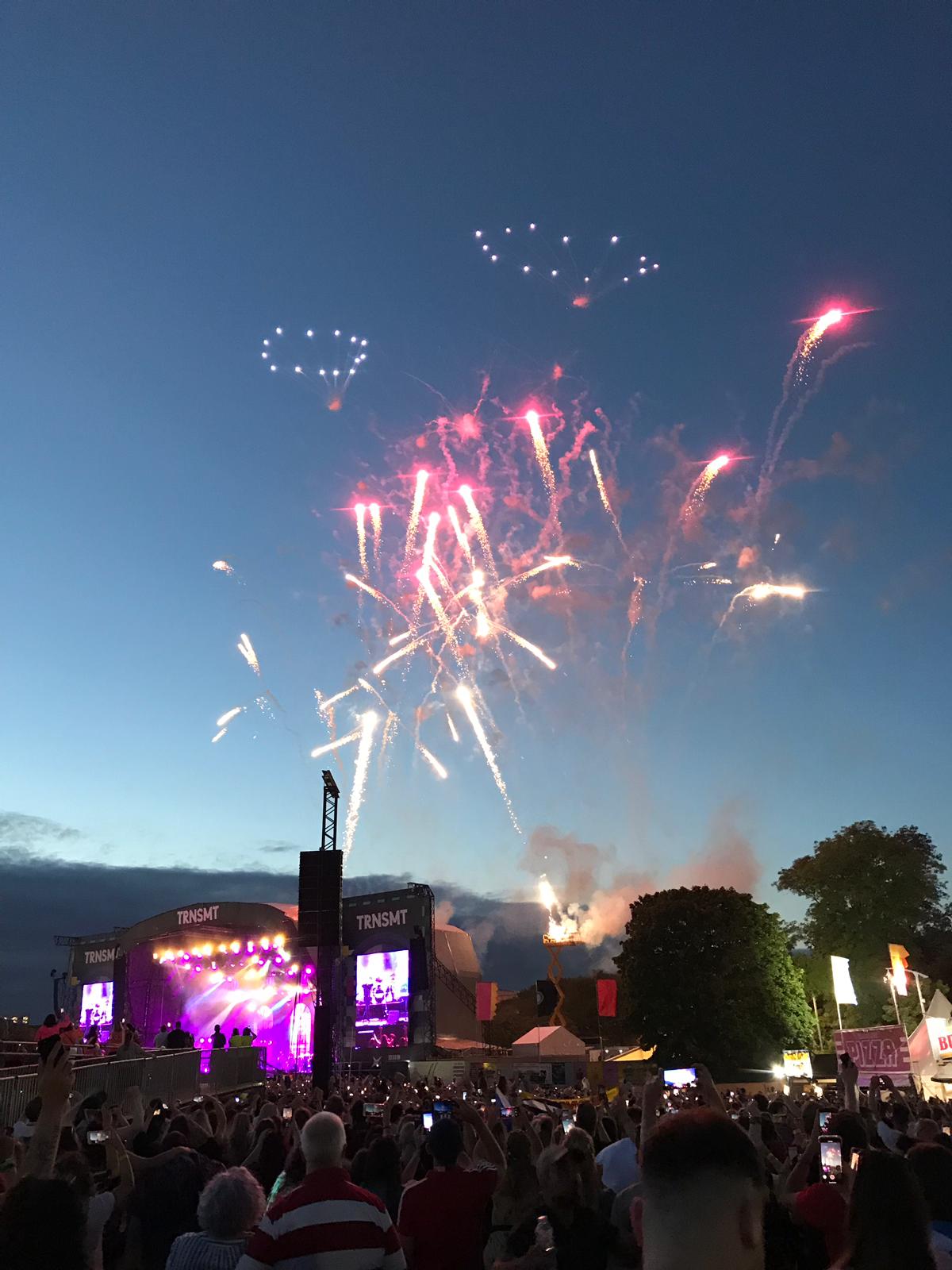 We had such an amazing time playing with our brand new band at this years TRNSMT festival! The sun was shining and the atmosphere was great on that sold out Sunday!
SCOTTISH SUN 'TOP TEN FOR TRNSMT'
CITY OF STARS- VIDEO AND SINGLE RELEASE
Our single 'City Of Stars' is out NOW on all digital platforms. Available to purchase from iTunes, Amazon and all major Digital platforms. Thanks to Mark Morrow for all his hard work producing the track with us. The video was shot with the amazing Kris Kesiak and we had lots of fun doing it! Huge thanks to our family and friends who took part in the video. Hope you enjoy!
THE EVES PLAY TRNSMT 14TH JULY
Excited to announce we will be playing at this years TRNSMT festival on their Queen Tut's stage on Sunday 14th July. Tickets available via the website https://trnsmtfest.com Please come and say hi if you're attending the festival!
HEADLINING AT KING TUTS SUMMER NIGHTS FESTIVAL-
25/08/19
Excited to be headlining at the legendary 'King Tuts Wah Wah Hut' on Sunday the 25th August with all these wonderful bands! Tickets on sale Friday 17th May 9am from ktwwh.co/KTSN19
Hope to see you there!
Talk Radio London- Thursday 2nd May 9pm
We will be travelling down to London as we've been invited to be guests on talkRADIO on Thursday 2nd May at 9pm. We will be performing a few live acoustic tracks and also chatting about our upcoming plans. Tune in if you can!
www.talkradio.co.uk
Evening Times' Scotswoman of the Year Awards- 14/03/19
We were humbled to have been asked to perform at this years Evening Times' Scotswoman of the Year Awards on Thursday 14th March at Glasgows Grand Central Hotel.
The Evening Times' Scotswoman of the Year is a unique celebration of the accomplishments of woman across Scotland. The awards provide the perfect opportunity to recognise the talents and achievements of some of our nation's most remarkable women.
From top flight businesswomen to compassionate carers, from scientists working on lifesaving breakthroughs to teachers nurturing tomorrow's leaders, from record breaking sportswomen to your local lollipop lady, the aim of the event is to acknowledge our debt for their, often, selfless and unacknowledged hard work.
It was a great night!
C2C Country To Country festival- Glasgow SSE Hydro Sat 9th March
It is a pleasure to announce that we will be playing as part of the C2C Country To Country Festival line up at the Glasgow SSE Hydro on Saturday 9th March. We will be playing at 8.50pm on the Record store stage just before Keith Urban takes to the main stage. Hope to see some of you there!
SUPPORT GIG FOR THE SHIRES- SUNDAY 22ND SEPTEMBER
We are very excited to announce that we are opening for The Shires at the Old Fruitmarket, Glasgow on Sunday 22nd September.
Tickets on sale now from gigsinscotland.com
'Ones To Watch For 2019' in The Herald on Sunday
Management Deal Announcement
We have received an early Christmas present and are pleased to tell you all that our hard work is starting to pay off! We have signed a worldwide management deal with Hanoi Creative. Keep watching us for more exciting developments in the coming weeks! C&M X
'Christmas In Summertime' Video and Single Release

So here it is! Our single 'Christmas In Summertime' is out NOW on all digital platforms. Available to purchase from iTunes, Amazon and all major Digital platforms.
We are also so pleased to finally be able to share the music video with you all. There is a wee story to this and one we would really like to share with you as it's very personal to us.
Christmas is not always a fun time for everyone. Many people are grieving for loved ones who are no longer with them, or for loved ones who are too ill and sadly not going to be able to hold on until Christmas. The narrative of the song is to recognise the sadness that people feel who are experiencing this situation, and to remember loved ones.
Many people try to celebrate Christmas at different times in the year for situations like these - whether it be to have one last Christmas together, or just to celebrate at another time of year when it's less painful. This explains the song's title 'Christmas In Summertime'.
The dancer in the video represents the human soul making it's final journey to peace.
The song was produced by Mark Morrow and the music video was filmed by the wonderful Kris Kesiak, featuring the incredible dancer Stefani Chertsova.
Make up and hair by Caroline Stewart.
Dedicated to our Dads - Jimmy and Davey. XX
'Christmas in Summertime' Video shoot
On Monday 19th November we shot the music video for our upcoming Christmas single 'Christmas in Summertime'. We worked alongside photographer/videographer Kris Kesiak, as well as Caroline Stewart (hair/make-up) and the wonderfully talented dancer- Stefani Chertsova. A lot of fun was had and we are excited to see the end result!
The single and video are due for release on 7th December.
TIDES MUSIC VIDEO OUT NOW!
Our music video for 'Tides' is now available on Youtube. It was shot on location at Dunure Beach in South Ayrshire, Scotland.
Much fun was had trying to compete with the Scottish weather!
Our debut single 'Tides' is out now on iTunes, Amazon, Google Play, Spotify and all major digital download sites. Our debut album is due for release in 2019. Check our track out on any of the sites below.